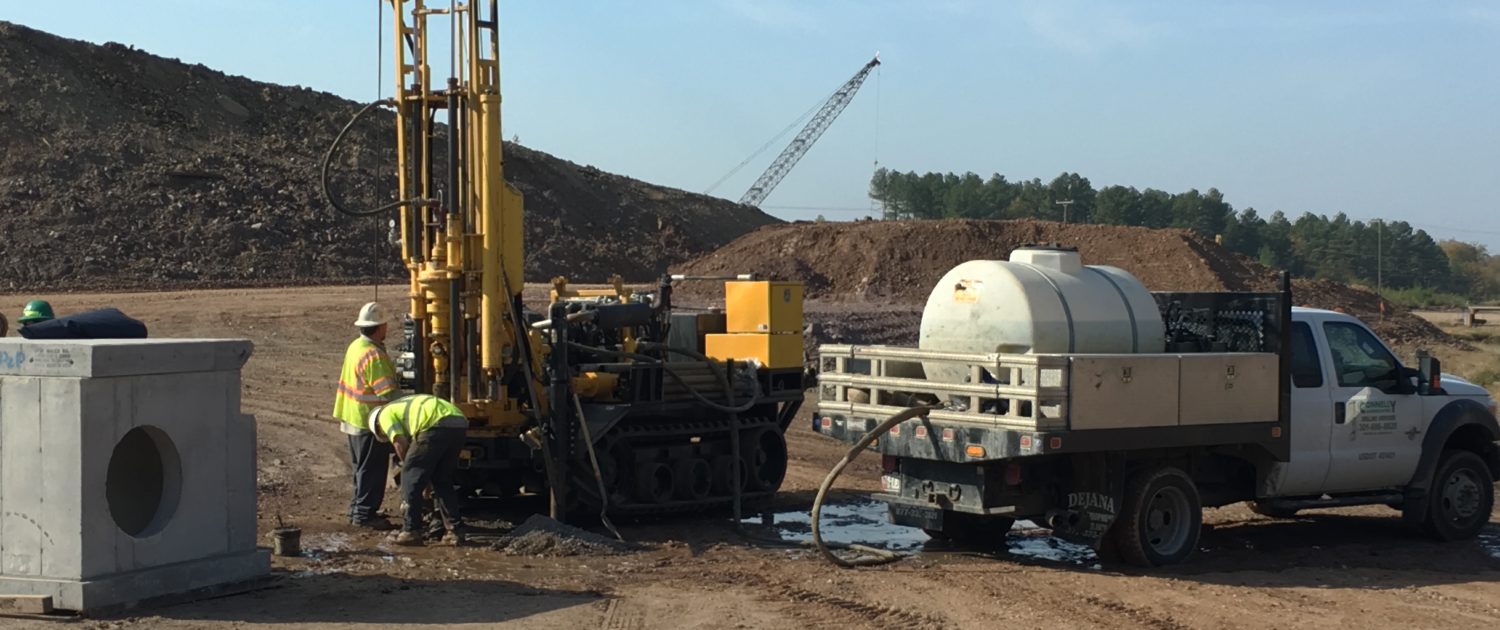 Geotechnical and Environmental
Connelly & Associates, Inc. has been performing geotechnical drilling to determine subsurface conditions for almost 20 years. Geotechnical testing procedures require measures to be taken to ensure that information is accurately obtained for engineering and design. We are able to employ extensive knowledge of the local geology along with professional drillers to use the correct drilling techniques in precisely collecting data without distorting results.
Due to the variety of geologic conditions in the Mid-Atlantic, Connelly & Associates continues to grow with a variety of drilling rigs and support equipment to meet our client's needs. With a diverse fleet of drill rigs, we are able to access the most challenging sites. However, Connelly & Associates, Inc. understands that geotechnical drilling is an investigation, not a construction project, and will provide the right equipment that will leave minimal impact to your site conditions. A wide variety of equipment on hand allows us to provide support to the drilling operation that will increase the efficiency of most projects.
Services:
Drilling Techniques: Hollow Stem Auger, Mud Rotary, Air Rotary
Rock Coring: NQ, HQ and PQ
Concrete/Asphalt Coring
Test Pit Excavations
Monitoring Well Installation
Dewatering Well Installation
Inclinometer Installation
Vibrating Wire Piezometer Installation
Extensometer Installation
Low Clearance and Angle Drilling
Undisturbed Sampling
Vane Shear Testing
Pressure Meter Testing
Packer Testing