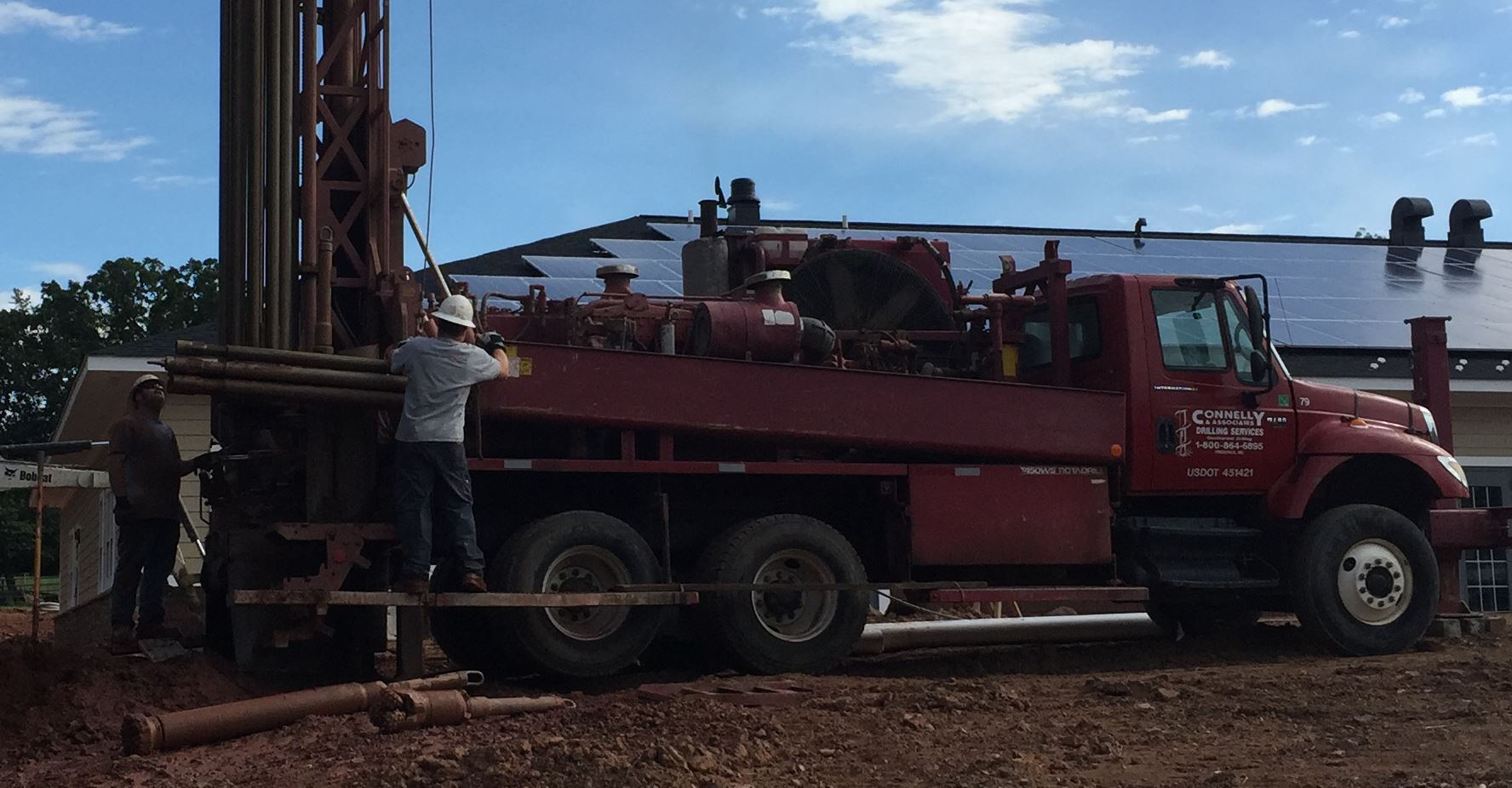 Water Wells, Pump Services, Geothermal
Water Well Drilling
We strive to provide you with the most important resource on earth. Our goal is to supply your household, business, or agricultural land with a well system that provides clean water for years to come.
Drilling for water is a science and an art. We use all of the resources available to us to gain information and compile data to help build well profile models before starting your project. Water wells are unique and require a seasoned driller and team to ensure you will receive the best performance out of your newest resource.
During our site consultation, we will review site conditions with you and discuss general site activities you can expect from us. Water well drilling can be a messy activity at times, but our team does an excellent job at containing drill spoils and diverting water through the duration of the project. When the drilling is complete, we will grout the annular space using a neat Portland cement, or other specified mix provided by the state, county, or local government.
Geothermal Drilling
A geothermal heating and cooling system takes advantage of stable temperatures below the surface of the earth to provide more efficient heating and air conditioning.
This geothermal system incorporates what is called a "closed loop" into the HVAC system. Closed loops are a series of pipes that transport coolant from your HVAC system, deep into the earth to effectively remove heat, or add warmth to the liquid. It is then returned to the house relieving your heat pump system from a substantial portion of it's workload.
We specialize in drilling wells, completing the ground loop connection, and loop field flush and fill. Our goal is to make your transition to geothermal as easy as possible. Your current HVAC contractor should be able to provide you with a water source heat pump or we can bring a contractor we typically team with.
Permit Acquisition
We complete the permit process with the appropriate County and/or City departments to acquire the necessary drilling permit(s) and documentation. It is the responsibility of the customer to supply Connelly and Associates with a scaled property plat or approved sediment control plan within five days of signing the Service Contract.